Murrysville Pediatric Chiropractor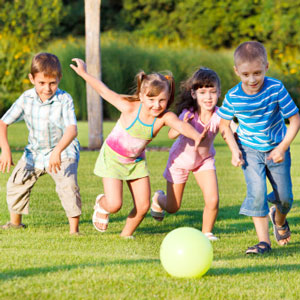 Dr. Bethany has a special passion and focus on seeing children of all ages from newborns to teens. She makes it her mission to educate families on how to prevent children from suffering common childhood conditions like asthma, allergies and ear infections. We are born to Be Well. Why should your kids see a chiropractor?
Ensuring Proper Brain-body Communication
We live life through our five senses: sight, hearing, touch, smell and taste. These senses are interpreted by our brain. Our brain then communicates with the rest of the body through the nervous system on how to react to the stimulus. If the communication lines aren't clear within the body's nervous system, then, it's easy to see how the body won't respond properly.
If your brain has clear channels to the rest of the body, your child can self-heal and self-regulate, adapting and responding to the environment optimally. The many concerns we help our youngest patients with include
ADHD
Allergies
Asthma
Autism
Bed-wetting
Colds
Colic
Digestion-related issues
Ear infections
Rashes such as eczema, redness and blemishes
Sports injuries
Understanding Your Child's Individual Needs
The advanced technology of the Insight™ Subluxation Station takes scans that evaluate your child's level of health. Using a light touch with just her fingertips, Dr. Bethany helps allow a child's body to express itself by removing interference in the nervous system. We'll make sure your child is comfortable before we begin, and we find that kids love seeing Dr. Bethany.
Boost the well-being of your entire family. Book a time with Dr. Bethany today!
---
Dr. Bethany VanKirk | Murrysville Pediatric Chiropractor | (724) 519-9400