Your Hometown Health Care Provider
Dr. Bethany VanKirk was born and raised in Murrysville. She moved away to complete her Doctor of Chiropractic at Palmer College of Chiropractic in Davenport, Iowa. After her graduation, she was privileged to train under one of Charleston, South Carolina's finest Gonstead chiropractors Dr. Robert Stubblefield. She then returned to her hometown to practice, offering her skills and advanced technology to the benefit of our community.
Our Mission
To offer the absolute best in chiropractic care. To encourage wellness through a natural and proactive way of living. To provide an opportunity to discover the innate healing power that exists within us. To empower families to reach their optimal health through chiropractic lifestyle, education, love and laughter. This is our mission — one adjustment at a time!
The Most Up-to-date Natural Solutions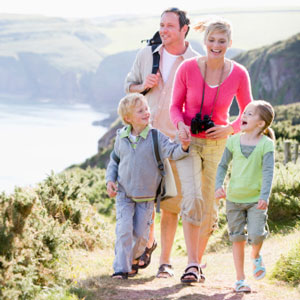 At B Well Family Chiropractic, Dr. Bethany offers you natural health care in a state-of-the-art, brand-new facility. We see area kids and their families and want to help you be well and live your greatest life. Chiropractic care can help you and your family enjoy the highest levels of health and wellness!
A Blessing to Millions of Individuals
Chiropractic care is the largest, most popular drug-free health care system in the world. It's been a miracle for millions of people worldwide since its development in 1895. Dr. Bethany works primarily with the spine because it houses the majority of your nervous system, which is made up of your brain, spinal cord and nerves. It coordinates and controls all function in the body, including your ability to self-heal and self-regulate. We'll assist your body in achieving health, naturally, by focusing on your nervous system.
---
B Well Family Chiropractic | Chiropractor Murrysville, Plum | (724) 519-9400